Qsource
Qsource is a healthcare quality improvement and information technology consultancy that provides services to healthcare providers, patients, and payers. The company wanted to update their website to better reflect their services, improve user experience, and increase lead generation.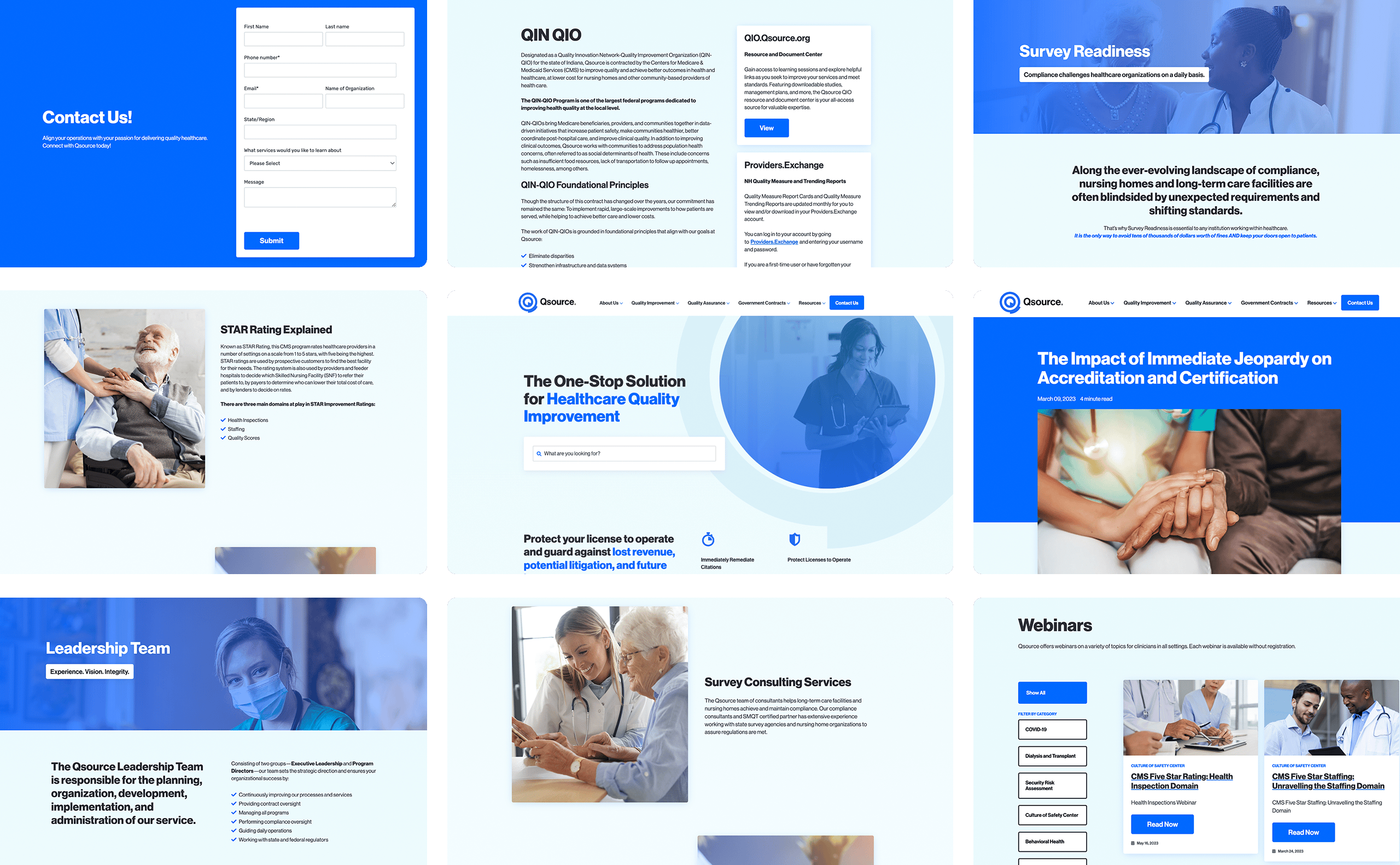 Launch Date
October 20, 2022
Status
Implementation
---
Objective
When Qsource sought to revolutionize their digital approach, they enlisted the expertise of Hypha HubSpot Development to meet and exceed their ambitious business objectives:
Enhanced Online Presence & Visibility: Qsource aspired for a significant uplift in their digital presence.
User Experience & Engagement: Through a comprehensive site revamp and a meticulously crafted content strategy, a state-of-the-art, user-focused website was born, laden with engaging, high-quality content.
Lead Generation & Conversions: Determined to upscale lead acquisition and conversions, Hypha:

Rolled out a strategic search engine optimization (SEO) campaign for maximized organic visibility.
Tapped into the precision of pay-per-click (PPC) advertising.
Unleashed the potential of email marketing for targeted outreach.
With Hypha's prowess and Qsource's vision, the outcome was not just an immersive online platform, but a robust mechanism for lead generation and heightened conversion rates.
What We Did
Logo Design/Branding
Corporate Messaging
Website Redesign
Website Migration
Blog Migration
Core Site Content
Marketing Hub Implementation
Website Design
SEO
Content Creation
Collateral & Graphic Design
---
Tech Stack
CMS Hub
Marketing Hub
Sales Hub
Service Hub
Salesforce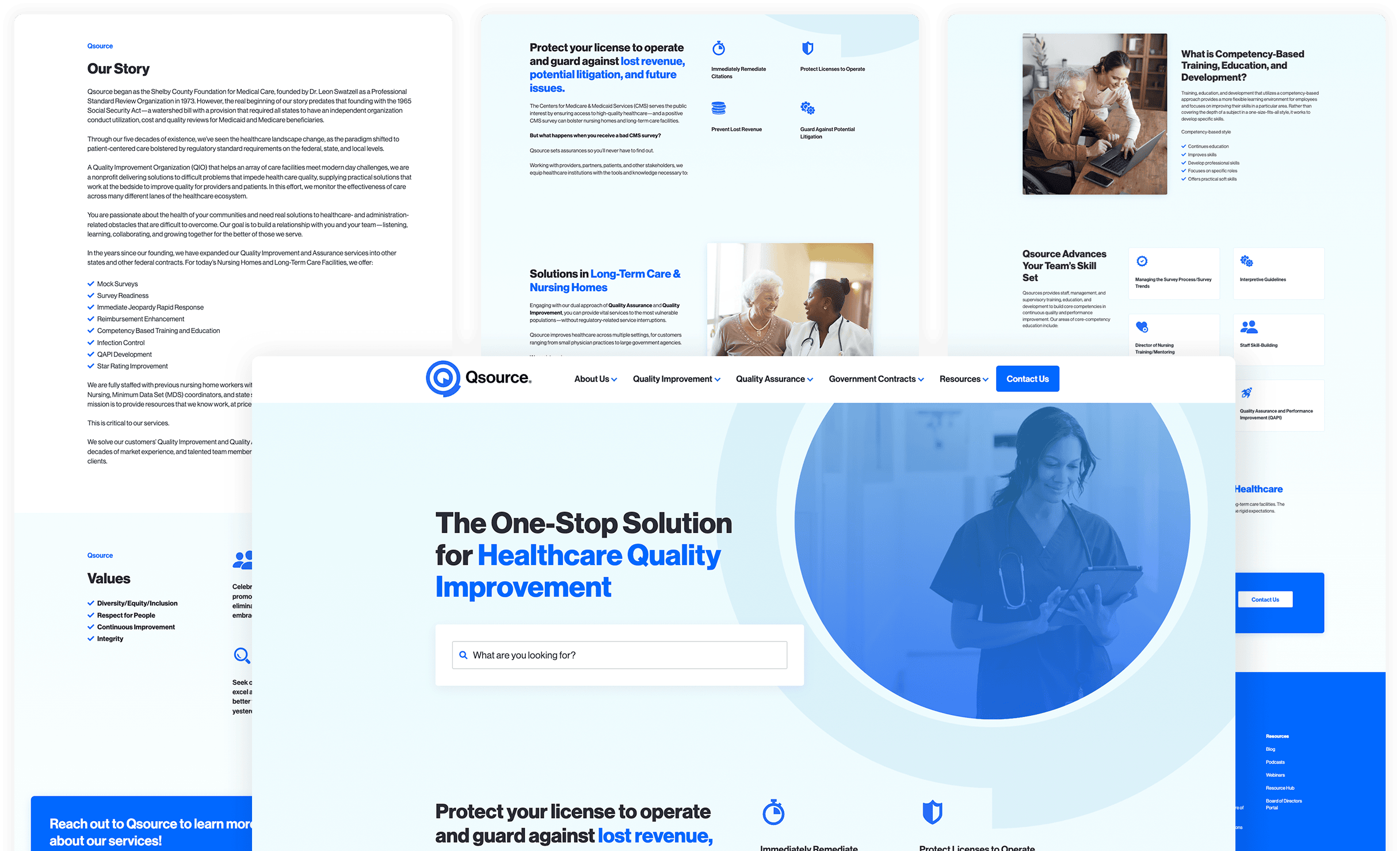 Key Features
Fonts, Colors & Layout
Fonts: One of the initial alterations made by the team was transitioning the website's font from "Arial" to "Neue Haas Grotesk." This contemporary and distinct font resonates more with the brand's visual identity, fostering a more polished and memorable online presence
Colors: Hypha HubSpot Development revamped the website's color palette, introducing a vivid blue (#0069ff) and eliminating a rainbow banner that was found to be diverting. This redesign aims to produce a more unified and purposeful website in line with the brand's marketing aspirations and identity.
Layout: A pivotal change was the amplification of white space within the website's framework. This judicious employment of negative space manifests a sleek, decluttered demeanor, accentuating essential elements such as headlines, imagery, and calls to action. The outcome is a more refined, professional website exuding visual appeal and a user-focused design.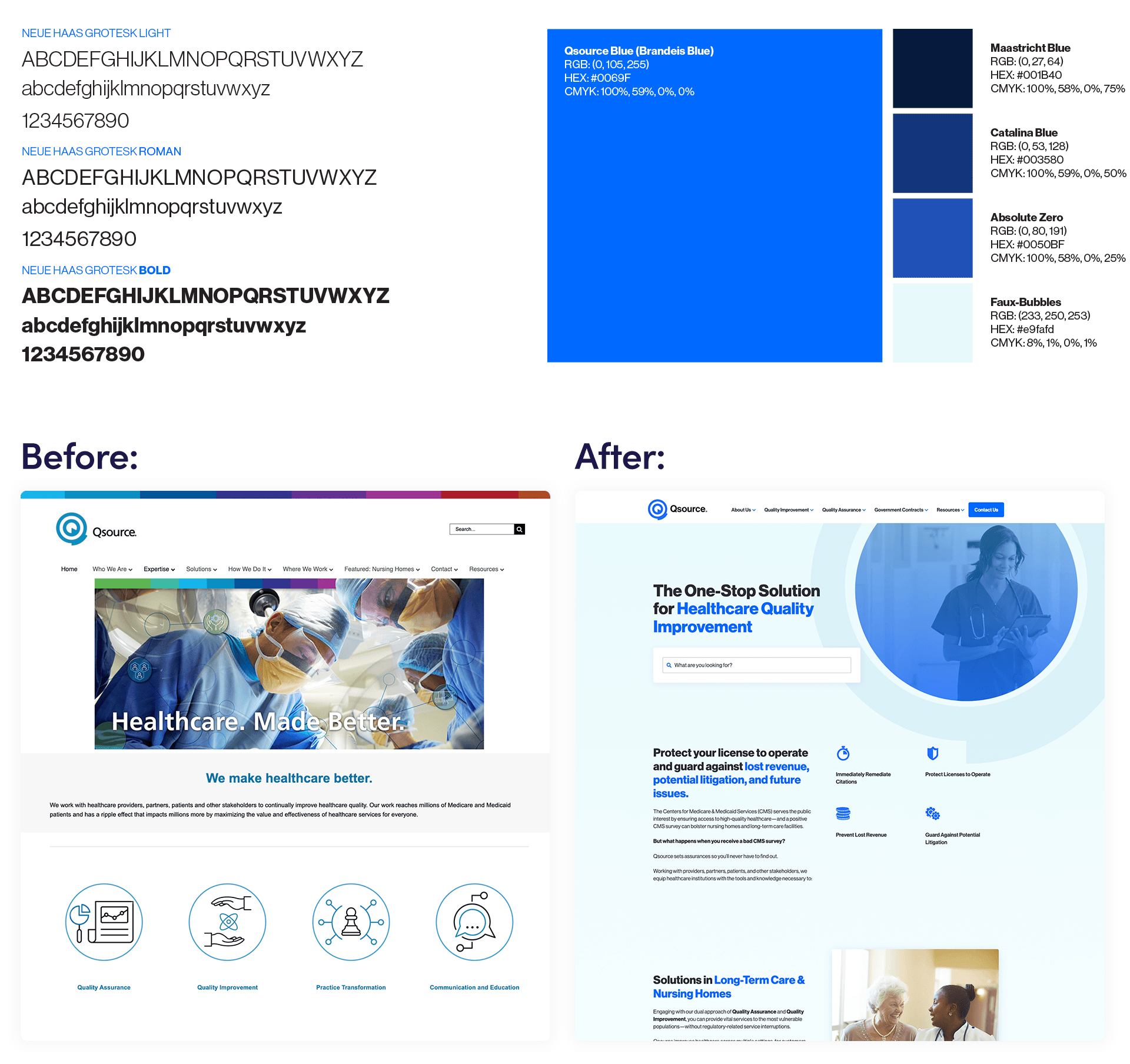 Webinar & Podcast Listing
For a superior user journey, Hypha HubSpot Development revamped the webinar and podcast listings, introducing diverse filtering and search functionalities. Leveraging HubDB, they integrated prominent images and a lucid hierarchy. This facelift empowers users to traverse the vast content reservoir effortlessly, ensuring they pinpoint the desired information promptly and efficiently.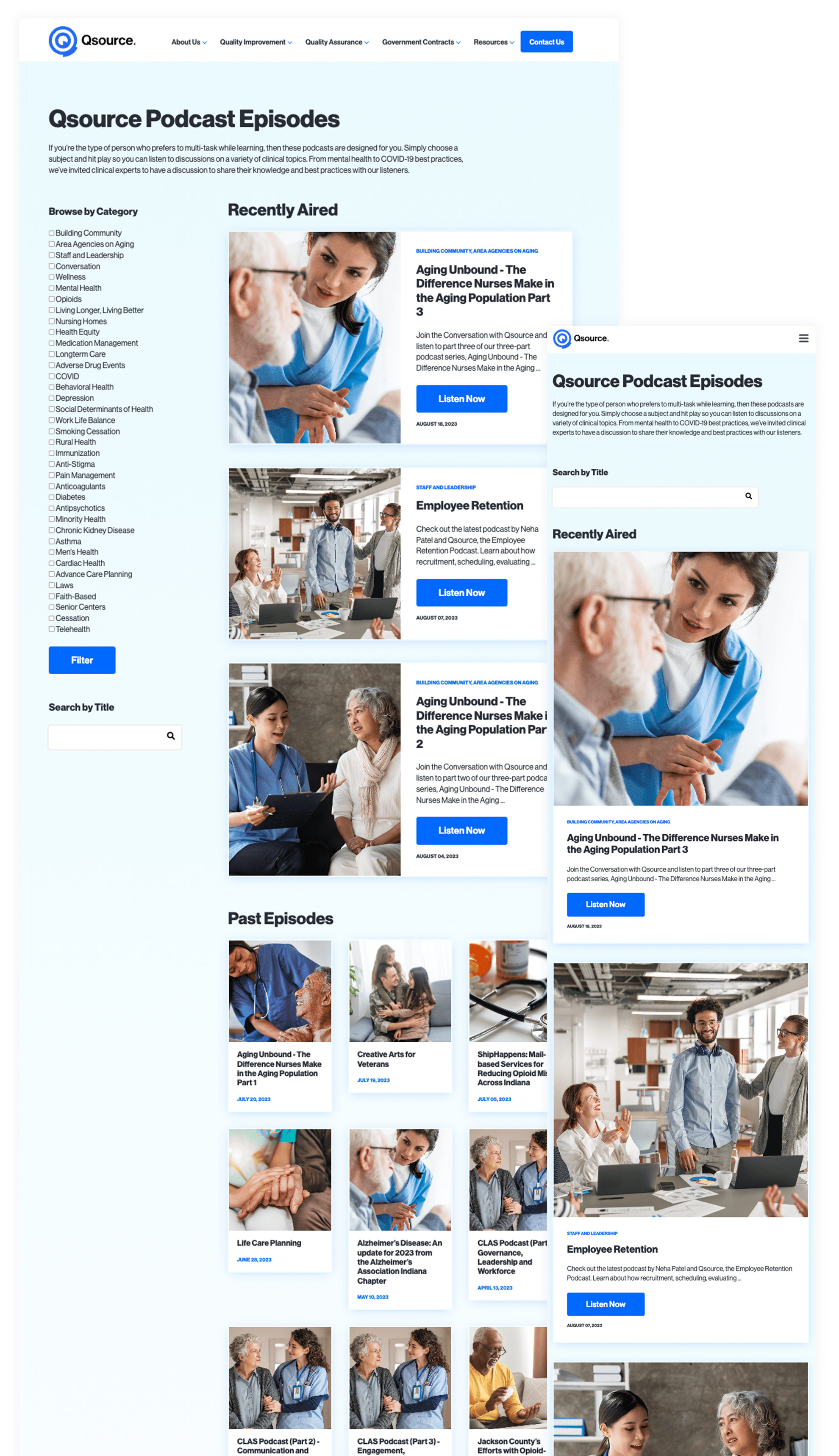 Collateral
In a move to boost accessibility, Hypha HubSpot Development introduced larger, legible fonts tailored for elderly patients. This adjustment underscores the website's dedication to inclusivity and broad accessibility, reflecting the brand's allegiance to diversity and equity. With a design that caters to a more diverse audience, the aim is to bolster engagement and foster loyalty among users.
Let's Talk
Request an exploratory review today to find out how to take your business to the next level.
View our other work