The Hypha Story
The seeds for what would ultimately grow into Hypha HubSpot Development were sown more than 20 years ago with the publication of the alternative newsweekly Long Island Press, which dominated New York regional news and entertainment coverage for a decade and a half and earned hundreds of prestigious accolades along the way.

2013
Around 2013, long before the term 'inbound marketing' became ubiquitous, an offshoot emerged when several of the outlet's award-winning writers and designers joined forces to engineer commercial websites for an ever-growing roster of businesses—quickly realizing they were really, really good at it!
2015
In 2015, Hypha's predecessor Morey Creative Studios was born, and soon earned Diamond status within the HubSpot ecosystem—its growing branches and distributed team fanning out across the country and latching onto a host of talented integration specialists set free amid the marketing and sales platform's company-wide layoffs in 2023.
2023
Enter Hypha: a HubSpot development company with deep roots in editorial and web design excellence accentuated by cutting-edge CMS, API, platform configuration, and custom integration prowess dedicated to providing top-level problem solving and meaningful solutions. We craft customized workflows, engineer and optimize high-performing content, design highly thoughtful and functional websites and sales collateral, ensure digital accessibility, and more!
Empathy
We recognize the feelings, perspectives, and experiences of others and do our best to understand and support them. We treat each other as we'd want to be treated, with compassion, consideration, and professionalism.
A11y
We champion accessibility and promote an open and accessible web that incorporates inclusive design and content practices to help ensure products, services, and opportunities are available to all.
Teamwork
Together, we can move mountains. Together, we can pull down stars. Together, we can achieve greatness. Together, there is no limit. Together, we will change the world.
Inclusion
We celebrate diversity, embrace differences, and strive to create an environment of mutual respect and appreciation for those of all backgrounds.
Accountability
We take great pride in our work and share personal responsibility for our collective duties and accomplishments. We trust each other and derive strength and confidence in knowing we've got each other's backs—while owning our individual successes and failures.
Kindness
This is something far too often overlooked, ignored, or flat-out abandoned within company cultures, yet perhaps the most important value of them all. It's really quite simple: Be kind.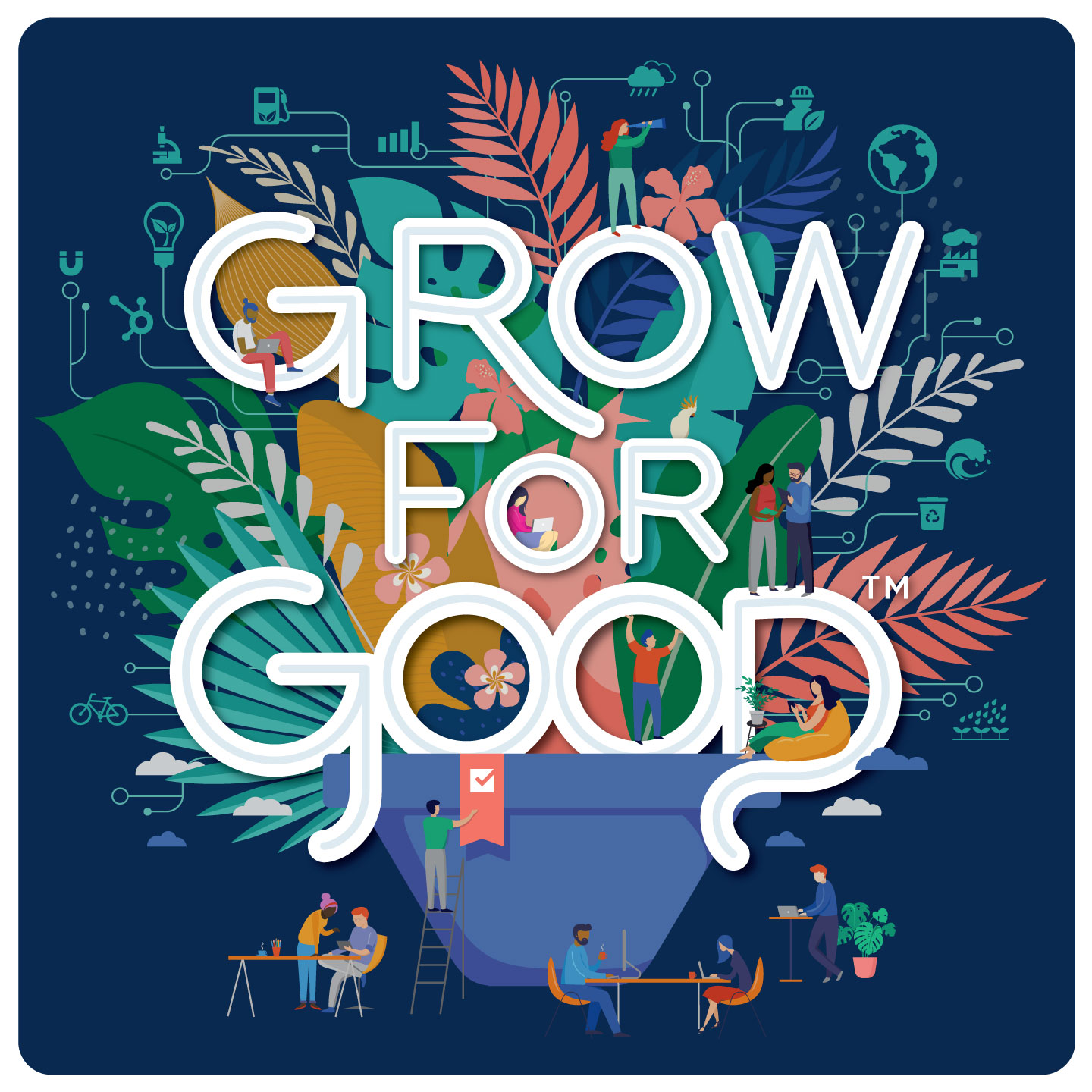 Our Purpose & Mission
Our rebrand as Hypha perfectly aligns with a company philosophy and motto we created a long time ago: Grow For Good™.
Just as the hyphae provide essential sustenance and nutrients to plants and trees—which grow and flourish and spread to encompass vast forests (with some experts ranking parent fungi networks as the largest living organisms on the planet!)—so too does our extensive roots in web design, journalism, and custom integrations supply the lifeblood of critical HubSpot inbound marketing, CMS development, and custom integration services to our ever-growing family of businesses and organizations throughout diverse industries spanning cybersecurity and renewable energy to sustainable packaging, anti-racism education, and many more.
We are committed to improving Diversity, Equity, Inclusion, Belonging, Accessibility, and Justice (DEIBAJ); enhancing digital accessibility; and helping our clients develop long-term growth strategies so they can do more good in the world. We strive to make a positive difference, one client at a time.
Along with expertise in all things HubSpot, we specialize in Web Content Accessibility Guidelines (WCAG) 2.1 AA standards and digital diversity and inclusion initiatives to help clients increase market share, reduce liabilities, build trust among their customers—and make the internet more accessible and more inclusive, for all.
Ultimately, we help clients grow, for good.
Learn More About Our Mission & Initiatives