MSCU
Mutual Security Credit Union (MSCU) has been steadfast in its commitment to providing banking and financial wellness services to its members since its inception in 1954. Fully dedicated to its local communities, MSCU currently serves more than 28,000 members in five branches across Western Connecticut.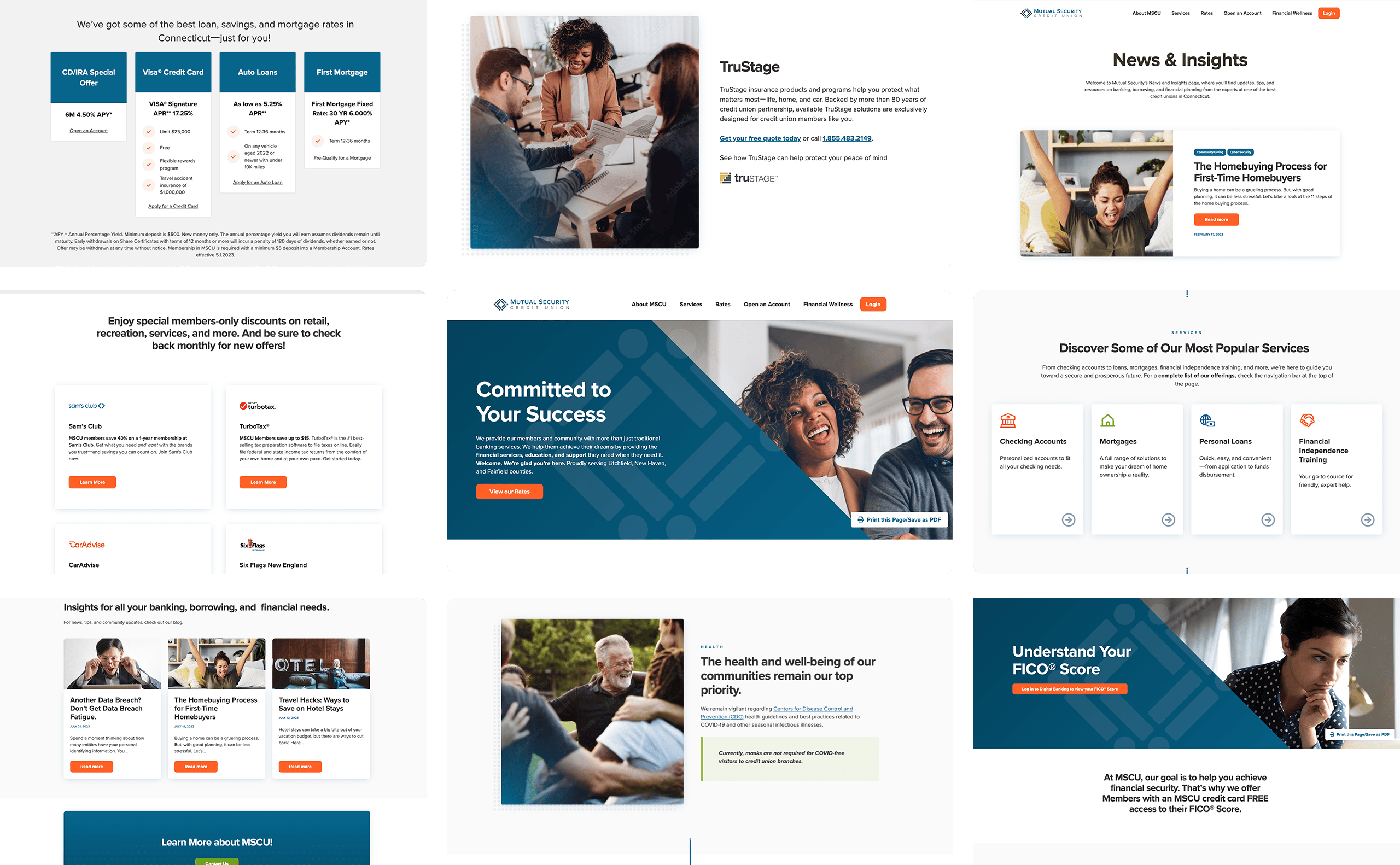 Launch Date
July 21, 2023
Status
Current Client
---
Objective
MSCU's current website, while functional, needed a significant performance boost. Organic rankings were dragging, the customer experience was often confusing, managing updates was challenging for staff, and the site looked dated.
A comprehensive site rebuild was in order.

The Solution
MSCU partnered with Hypha HubSpot Development to accomplish the following:
Rethink and optimize the user experience (UX) by eliminating, consolidating, and streamlining website pages and improving site navigation.
Rebuild site modules using themes to simplify ongoing site management.
Audit and rewrite existing site content for SEOーand to highlight MSCU's commitment to the communities it serves.
Leverage HubDB to centralize frequently changing elements, such as loan and deposit rates.
Improve the site design for an overall more pleasant and professional experience.
Create a Spanish version of the new site, including facilitating copy translation to maintain the intended tone and style of the new English-language site; adhering to legal and compliance considerations; and adjusting UI elements, such as buttons and forms.
Provide coaching tutorials and materials to MSCU staff to support their ongoing site management.
What We Did
Website Redesign
Core Site Content
SEO
Content Creation
Collateral & Graphic Design
---
Tech Stack
CMS Hub
Marketing Hub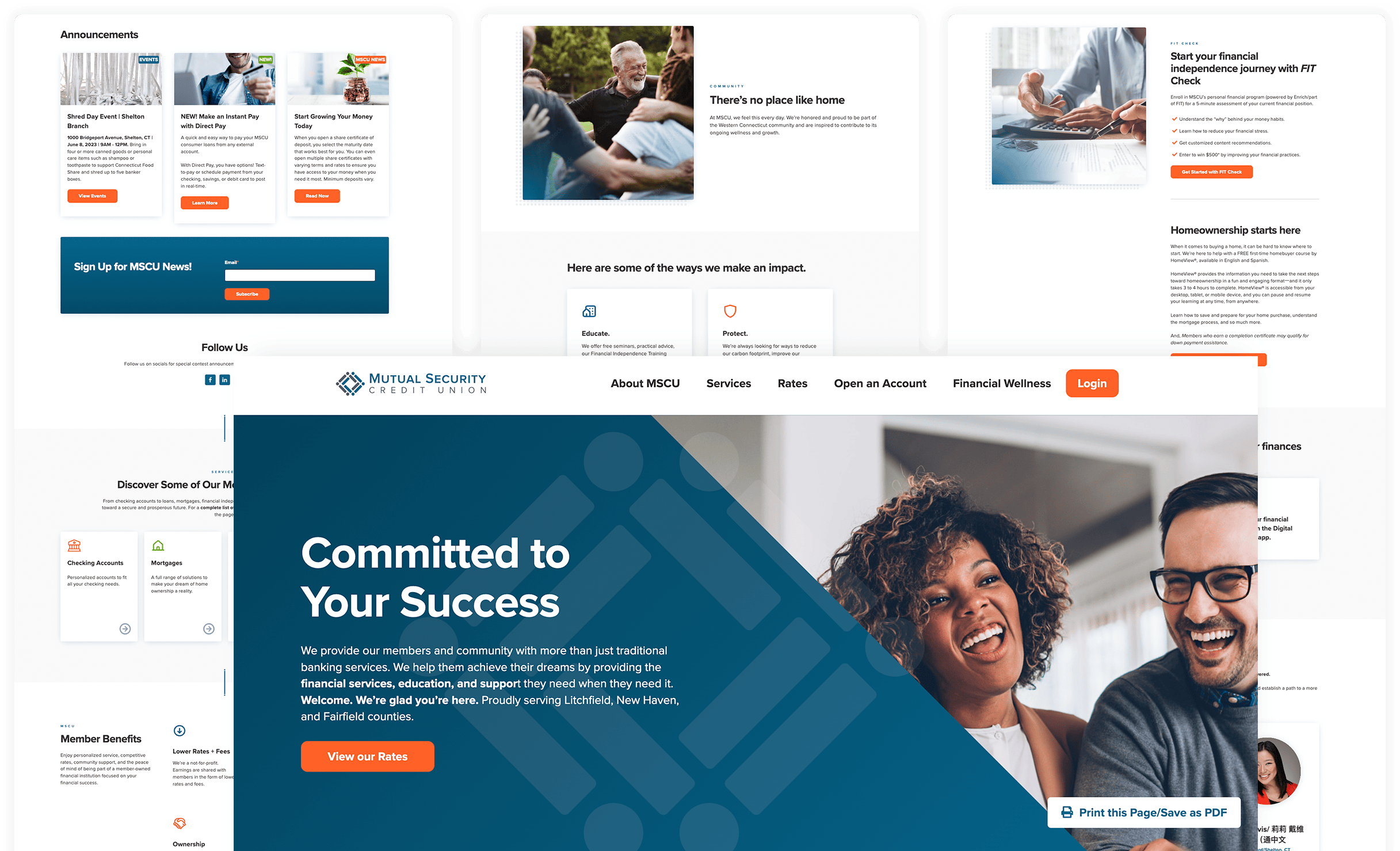 The Results
MSCU's new website not only looks better, it is better. Here are just a few wins achieved with the site rebuild thus far:
The construction of site modules around themes has greatly streamlined staff workflows, making maintenance and modifications a seamless process.
Publishing frequently changing rates is significantly faster and more efficient.
Search engine results (SERPs) opportunities are greater due to the strategic use of relevant keywords throughout the site.
Site visitors一on both English and Spanish-version sites一have a more pleasant and functional onsite experience due to significant design updates and more resonant copy.
Site accessibility is better due to the use of larger fonts and deeper contrasts and the elimination of text images.
Today, MSCU's website is more efficient than ever and looks professional, fresh, and inviting. Implementing this redesign will better serve MSCU's prospective and current members and enhance growth opportunities for the credit union going forward.
Let's Talk
Request an exploratory review today to find out how to take your business to the next level.
View our other work