What You Need to Know About HubSpot's New Operations Hub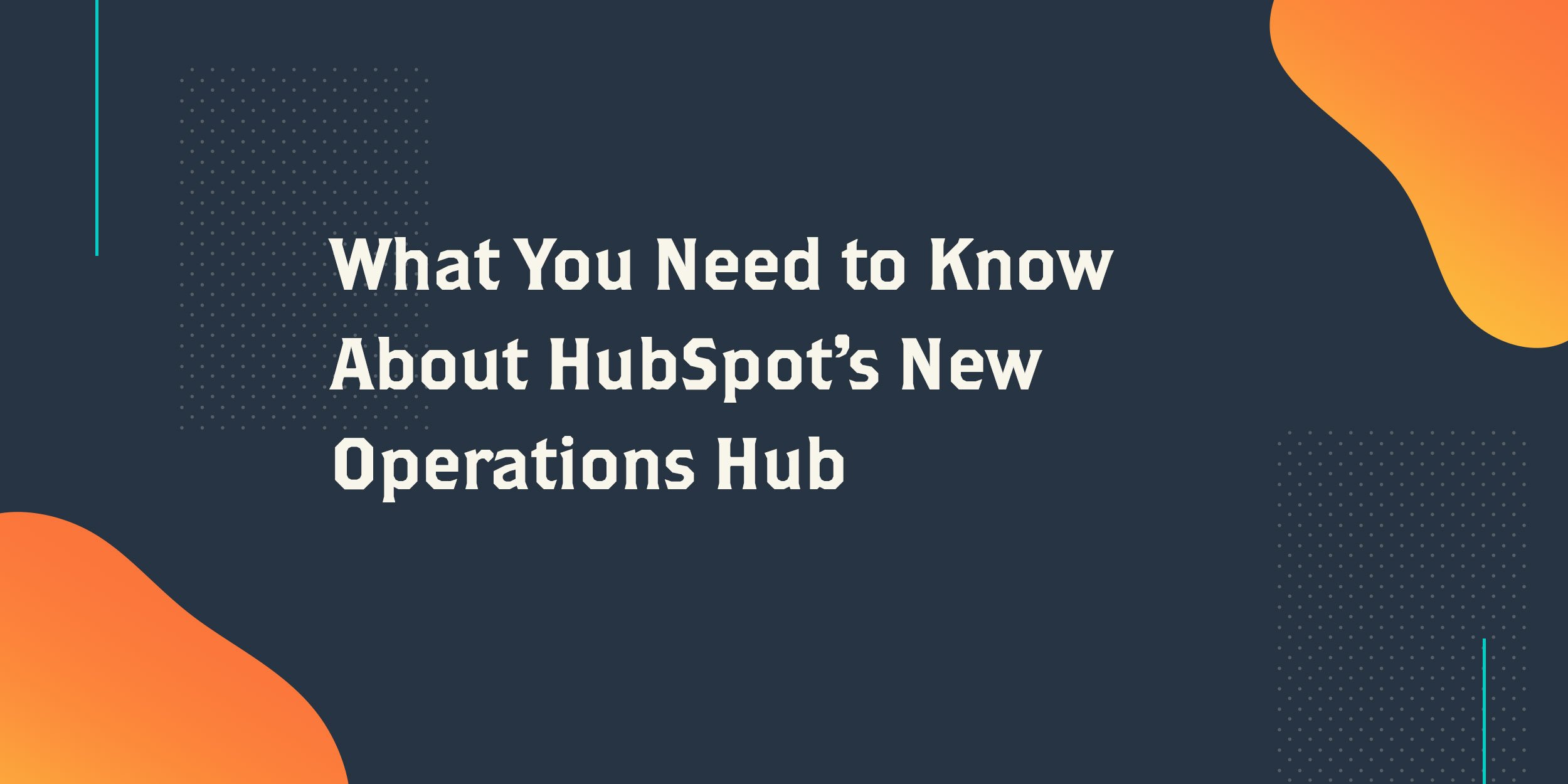 Whether you're in sales, marketing, or customer service operations, your list of daily tasks are likely more reactive than proactive due to the overwhelming nature of the job. Operations managers have expressed to inbound marketing and sales platform HubSpot they're typically spending most days "untangling systems and untracing steps," prioritizing issues by level of urgency.
As companies begin to scale, such challenges will only increase. HubSpot identified three major issues every operations professional will face when a company initiates growth: gaps in customer experiences created by siloed operations teams, the inability to innovate quickly due to larger teams, and the inefficiency of investing in certain areas over others.
HubSpot believes RevOps, which HubSpot describes as "mindset, practice, and manifestation of unifying your internal operations," is the answer to most of the aforementioned problems. It involves integrating sales, marketing, and customer service operations into one team, with a single mission. But how can this be done when every team has its own data and information?
HubSpot's response was to create
Operations Hub
.
What Is Operations Hub?
Operations Hub is a product line of software meant to take the aforementioned challenges off operations professionals' plates. This HubSpot creation enables users to sync customer data across multiple integrations, and automate business processes, freeing time to focus on innovation.
"With Operations Hub, you have the tools you need to connect all your apps, sync and clean your customer data, and automate business processes, turning operations into a strategic arm of your business—not a reactive one," HubSpot outlines in an FAQ addressing its many advantages.
The four major benefits of Operations Hub include:
Integration of Siloed Operations Teams Into One

Building a Unified Mission & Strategy

Aligning Systems, Data & Enablement to Overcome Speed Issues

Enable More Customer-First Innovation
Each of these advantages is thanks to one or more of the hub's three core features.
The Three Major Components of Operations Hub
Data Sync
Do you know if your HubSpot contacts are integrated into every other application your company uses? If not, this could lead to gaps or mistakes among various departments.
HubSpot found, on average, mid-market companies run on 137 different SaaS apps, while enterprises utilize approximately 288. With so many applications, companies are bound to run into data and integration issues. HubSpot knew this was critical to resolve, so it acquired industry-leading integration platform PieSync in 2019, enlisting its team to develop software capable of providing 24/7 real-time, two-way synchronization between multiple applications.

Source: Data Sync
With Operations Hub's Data Sync, you can sync contacts, leads, and companies with more than 30 integrations including Google Contacts, NetSuite, MailChimp, and many more. HubSpot will continue adding integrations over time, ensuring company data remain consistent, accurate, and up to date across as many platforms as possible.
Through Data Sync, users utilize two-way and historical syncing, and custom field mapping. Decide where every piece of data will go and use filters to sync specific database segments.
---
Data Quality Automation
None of this integrated information is useful if unclean and inconsistent, so Operations Hub tidies your data, including date properties, phone numbers, contact names, and more. Data Quality Automation eliminates time-consuming cleanup. Simply add the Data Quality Automation action into your workflows to automatically format.
For instance, if several names are all capitalized, while others are all lowercase, the system ensures uniformity, capping them all. Data Quality Automation is also effective in altering dates to a consistent style.
"If you're using integrations powered by data sync, that cleaned data can flow into all of your other apps as well, giving your team the high-quality data they need to do their jobs in all their apps," HubSpot Product and Solutions Marketer Jan Bogaert writes in "The Ultimate Guide to Operations Hub."
---
Programmable Automation
Prior to Operations Hub, users were only able to access a list of predefined workflow actions, meaning you weren't able to create more advanced and customized flows. Now, with Operations Hub, users have the power to create custom code actions using JavaScript. Programmable Automation includes three automated actions: "a new 'custom code' action in workflows, the 'create a webhook' action in workflows, and custom-coded bot action in chat flows," according to HubSpot.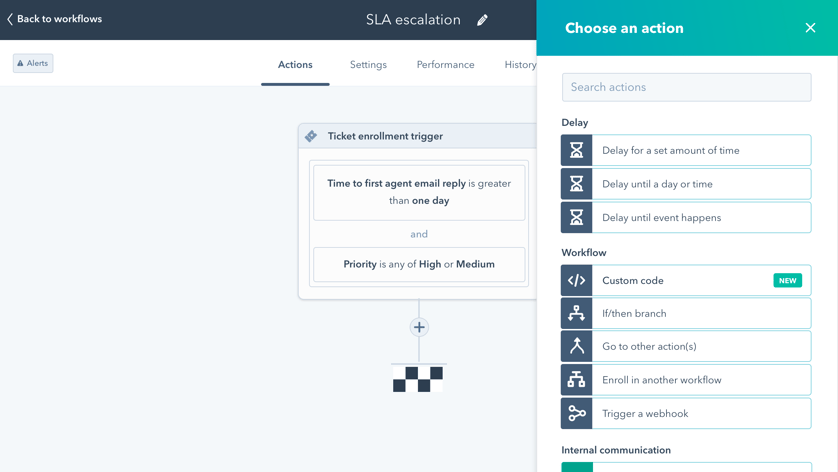 Source: HubSpot
Since launch, HubSpot has seen programmable Automation put to use for renewals, lead routing, ticket assignment, data enrichment, cross-object associations, commission calculation, deal/project IDs, and numbering.
In short, Programmable Automation makes complex business processes easier, and provides greater efficiency and flexibility through a cost-effective solution.
For more information about Operations Hub, check out HubSpot Academy's introductory video

here

.