What the Best Inbound Marketing Strategies Have in Common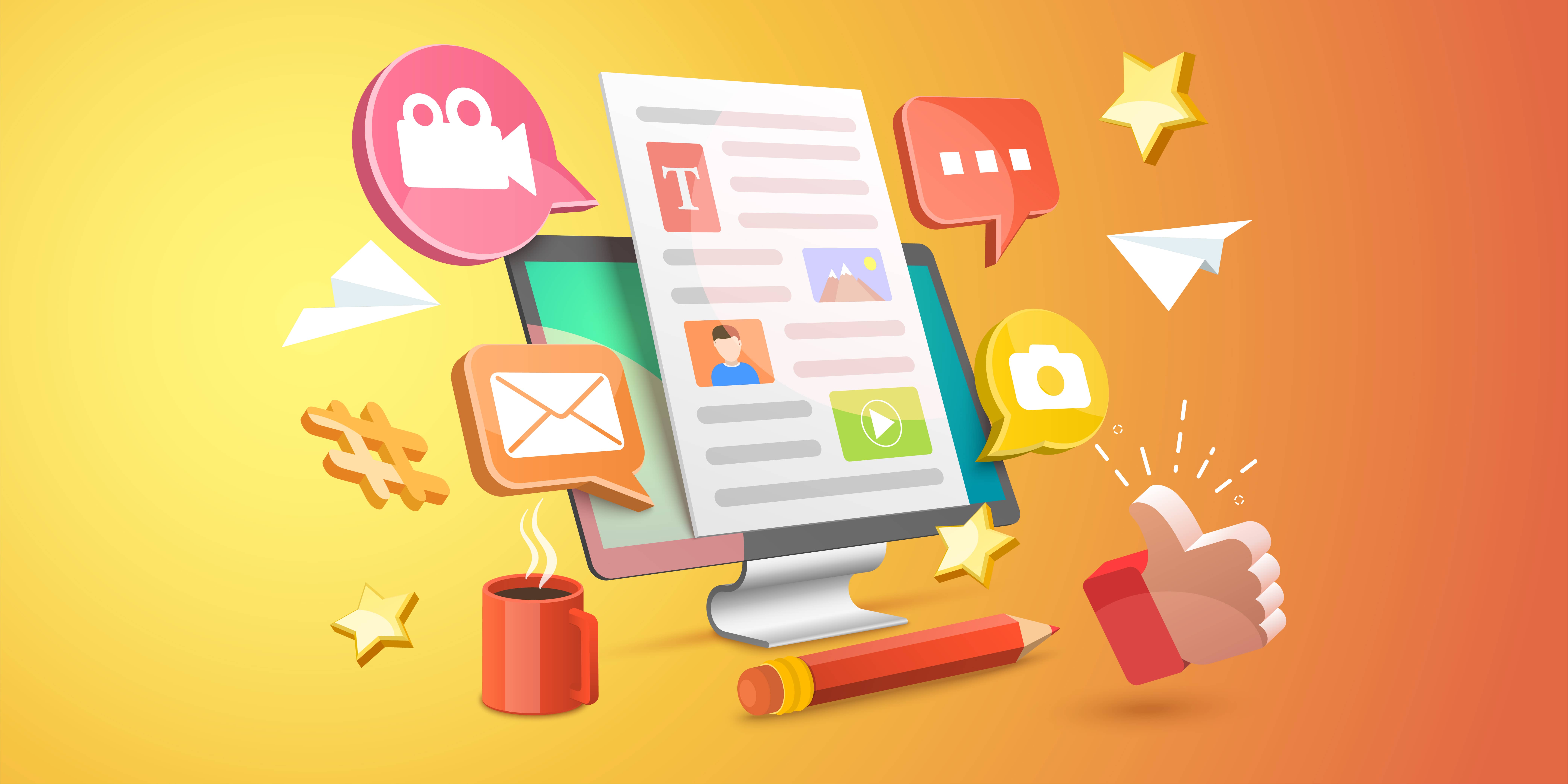 Introduced by marketing and sales enablement platform HubSpot in 2006, the inbound marketing methodology focuses on creating and delivering solutions—in the form of valuable information about specific products or services—to those actively searching to resolve related problems or challenges.
Companies can utilize inbound marketing techniques to more cost effectively generate valuable leads and gain loyal customers. According to HubSpot, inbound costs 62% less per lead compared to traditional marketing.
Inbound marketing improves brand awareness, leads, and customer relationships. With a strong search engine optimization (SEO) strategy, content plan, and well-researched blogs and resource pillars, the inbound approach also positions your organization as an industry expert and thought leader.
This useful explainer breaks down the inbound marketing methodology, its key stages, significant advantages, and core characteristics.
How Do You Develop an Inbound Marketing Strategy?
Companies have unique needs, goals, buyer personas, and offerings, so while there's really no one-size-fits-all solution, the most effective inbound marketing strategies do share several common components and principles designed to maximize return on investment (ROI), impact, and growth. Research, creativity, and thoughtfulness are a few of the most important ingredients in the inbound approach—ultimately designed to attract, engage, and delight customers organically. This can be successfully achieved through adherence to the HubSpot flywheel model, which combines marketing, sales, and service together in a seamless, frictionless fashion.
Before you build your strategy, make sure you understand what it means to:
Attract
Successful inbound marketing teams draw potential customers in by creating and distributing valuable content, such as blogs, resource pillars, white papers, ebooks, and more. A thoughtful SEO strategy is also implemented so relevant content and information will appear at the forefront of search engine results pages (SERPs) for those actively seeking viable solutions.
Engage
The aforementioned content provides potential customers with true value, answering common questions regarding specific products and services, and establishing your agency and clients as trustworthy advisors and authorities. Now recognized as such, additional offerings nurture these leads with further insights and solutions aligned with their specific pain points.
Delight
Regular and consistent communication is key during this stage. As HubSpot explains, provide help and support to empower customers. This could consist of follow-up emails ensuring the customer is satisfied, along with other useful advice on related goods and services. Other examples include frequent customer feedback requests, such as chatbots and surveys at well-timed points throughout the relationship. These also serve as learning tools for strategic ideas or improvements on how to further improve the customer's experience.
Benefits of Inbound Marketing
Inbound marketing offers myriad advantages over traditional outbound marketing. It's a much more personalized methodology built on establishing and maintaining long-term customer relationships. Several other benefits include saving time and money, enhancing brand awareness, and gaining quality leads.

For additional insights, check out our recent blog "The Benefits of B2B Inbound Marketing."

To summarize: inbound marketing attracts, engages, and delights customers throughout the buyer's journey, rather than randomly soliciting something they might not be interested in.
Inbound Marketing Techniques
The following are components of effective inbound marketing strategies:
SEO Keyword Research
Before you publish any content, you must address SEO. Conduct keyword research by utilizing SEO software tools, such as SEMrush or Moz for insights on what your potential customers are searching for. Then develop a content plan based on these keywords and phrases to capture the attention of Google algorithms.
While implementing the right keywords leads to optimized content, it's also best to refrain from so-called "keyword stuffing"—cramming as many in as possible, regardless of context or application. Also known as spamdexing or webspam, this will work against you and defeat the purpose of your efforts.
Blogs & Resource Pillar Pages
It's now time to put your keyword-focused content plan into action. Creating blogs based on relevant information, superseded by resource pillar pages, will help with information on your company and SEO. A series of core blog topics to build out a comprehensive resource pillar page will demonstrate what you're offering, how you can help with a potential problem, and establish your company or client as a thought leader.
Case Studies
Chronicling customer success stories, these can be featured as testimonials praising your services and products, or as more comprehensive compilations about how your company helped the customer solve a problem.
Emails
Email marketing isn't dead, and many organizations have successfully used it to establish human connections with potential and current customers. Intended as a communication and business-building tool, this strategy provides information on your business activities, special offers, and other promotions.

It can also facilitate person-to-person communication if you've accurately identified personas and their respective stages in the buyer's journey. For example, you wouldn't send a delight stage recipient an email promoting a blog on what your company does.
Website Pages with Appropriate Calls to Action (CTAs)
When discussing your products and services on appropriate website pages, a common inbound marketing strategy is to strategically insert a CTA. This helps the user obtain more information about your company, redeem a relevant offer or discount, or further interact with your brand.
Landing Pages
Whether you're promoting an event, trade show, annual meeting, webinar, or other special activity, landing pages are a great way to highlight them. Adding a CTA button with a special offer enticing users to actively engage should be the end result for these pages.
Podcasts
According SEMrush, the U.S. podcast market is expected to grow toward 100 million listeners by 2024. When implemented effectively, podcasts can create value for new customers and prospects by showcasing thought leadership, increasing brand engagement, and strengthening customer and employee alignment.
Webinars
Designed to both inform and entertain prospects, leads, and customers, webinars often feature special guests or experts on particular topics and issues. As aforementioned, email marketing is an effective strategy for promoting events, and can be utilized for registration and viewing. An enticing invitation can lead to more potential leads.
White Papers
These in-depth, heavily researched content offerings are most effective when a potential customer has spent time on your website and wants more information. White papers typically work best as gated, specialized content requiring a lead's contact information for access, and consequently are great conversion opportunities.
Ebooks
Similar to white papers, ebooks can establish credibility and brand recognition. As significant opportunities to position your organization or client as a go-to resource and expert, these are also usually presented as gated content.
Choosing Your Inbound Strategy Components
The most effective inbound marketing strategies encompass several of the aforementioned aspects to maximize opportunities for attracting, engaging, and delighting prospects, and transforming prospects into devoted, long-term customers.
---
A New York-based Diamond HubSpot Partner Agency, Morey Creative Studios specializes in inbound marketing strategies for B2B companies across a diverse range of industries. Contact us today to learn about how the inbound approach can help your business and its customers thrive.