Cybersafe Solutions
As a trailblazer in managed security services, Cybersafe stands at the forefront, offering tailored solutions for managed detection and response (MDR). Their services encompass continuous monitoring, risk mitigation, and immediate incident response, fortifying the cybersecurity posture of organizations in 10 major industries. Drawing upon two decades of experience, sophisticated threat intelligence, and the latest technology, Cybersafe crafts bespoke Security Operations Center-as-a-service (SOCaaS) solutions, including extended detection and response (SOL XDR), endpoint detection and response (SOL EDR), network security monitoring (SOL SIEM), and more.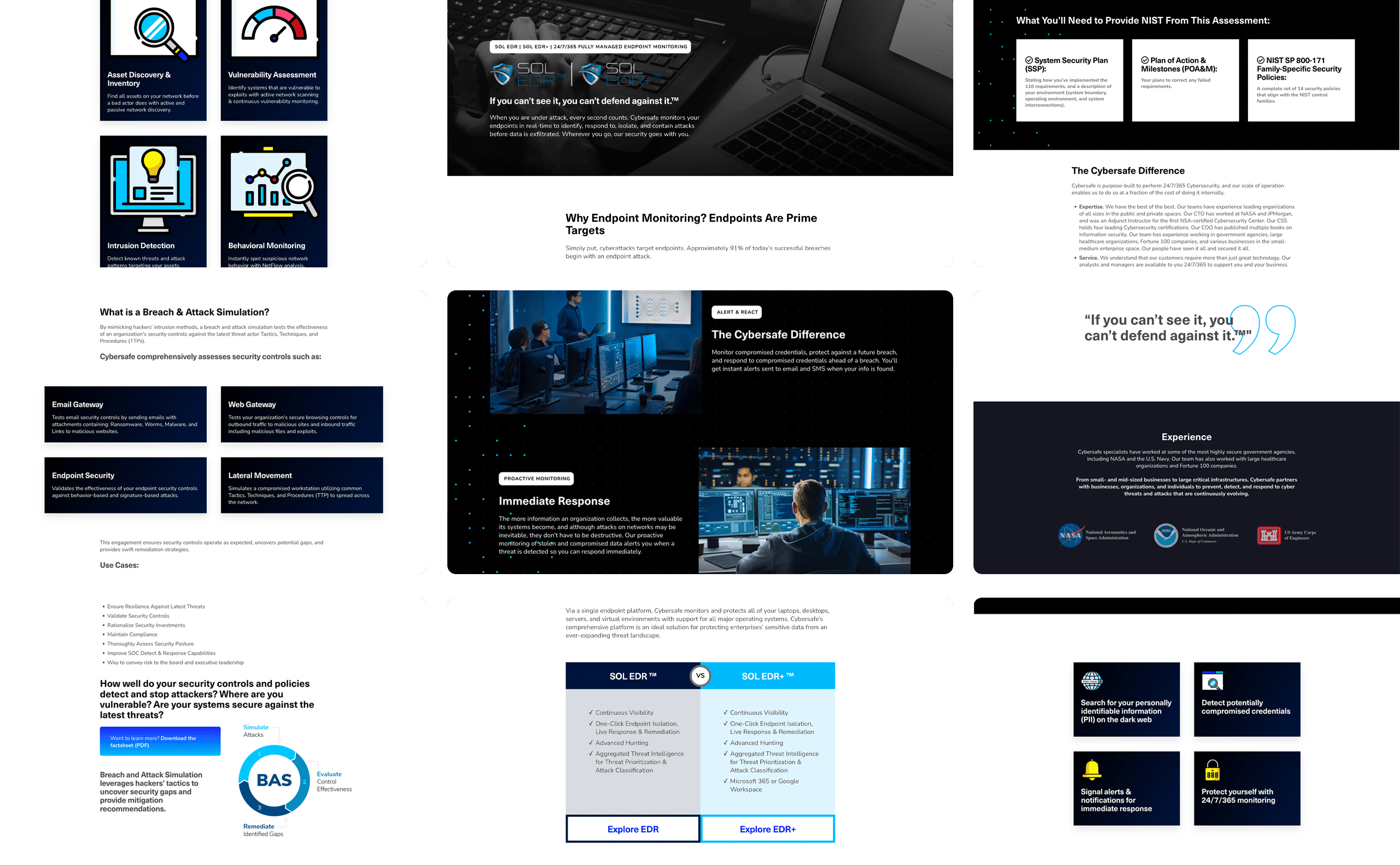 Launch Date
December 01, 2019
Status
Current Client
---
Objective
At Hypha HubSpot Development, our partnership with Cybersafe was fueled by shared goals: empowering businesses to defend against evolving threats, boosting organic search traffic, and stimulating lead generation. All the while, we were dedicated to reinforcing Cybersafe's authority and esteemed status in the cybersecurity sector.

Over the past three years, we've backed these ambitions by:
Crafting strategic, informative blog and pillar content, and detailed, targeted outlines
Producing collateral sales sheets covering service offerings, education, and case studies
Redesigning the website with an attractive space theme, using a palette of deep and light blues juxtaposed with black
Providing vital support for the launch of rebranded SOL solutions and new product offerings
What We Did
Logo Design/Branding
Corporate Messaging
Website Redesign
Website Migration
Core Site Content
Marketing Hub Implementation
Collateral & Graphic Design
---
Tech Stack
CMS Hub
Marketing Hub
Sales Hub
Operations Hub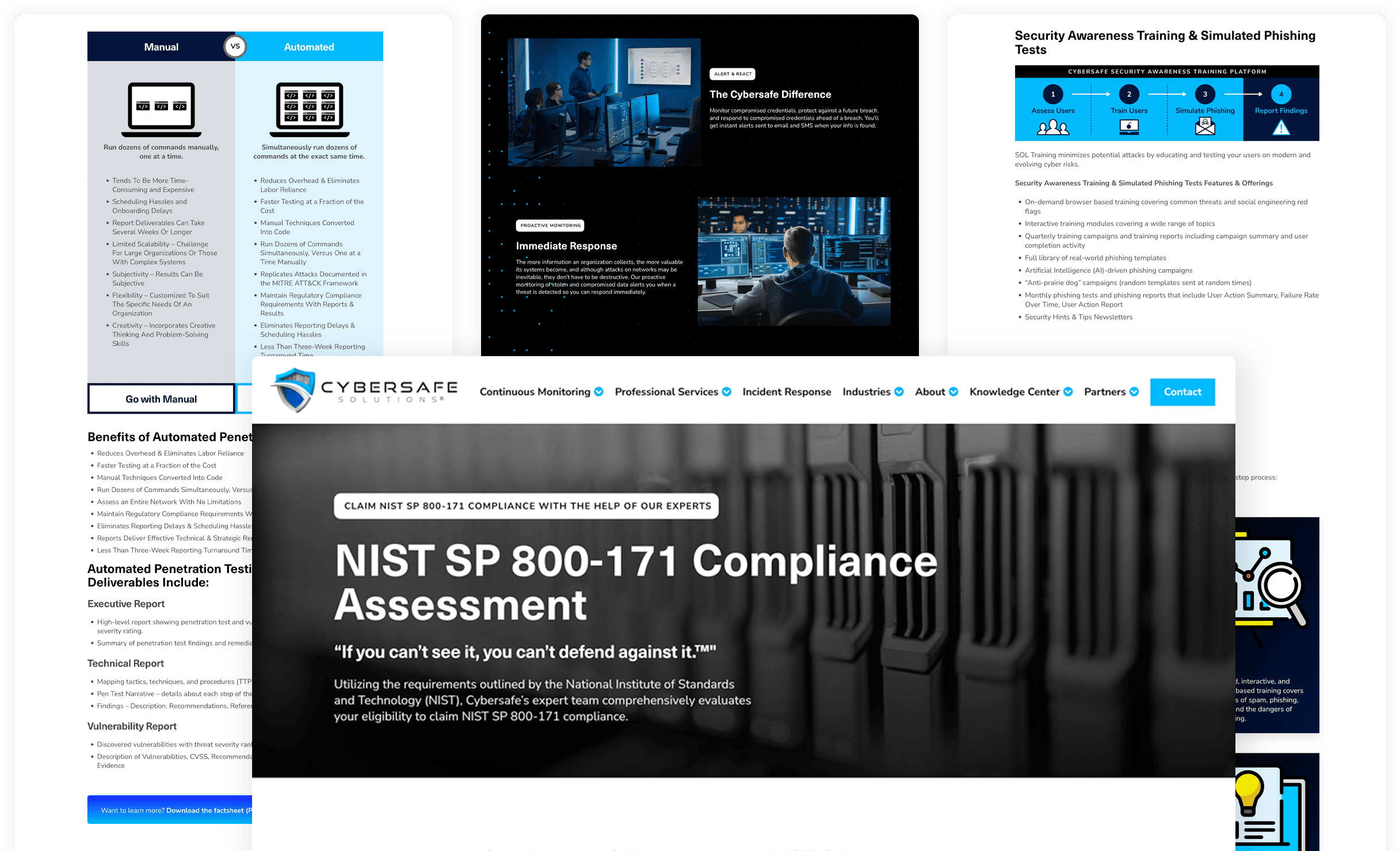 The Results
Through steady, SEO-driven content, strategic sales collateral, and a rebranding of its site and product offerings, Cybersafe's monthly traffic increased from 266 to 457 organic sessions in the first six months.
Through strategic and insightful blog and pillar content, we've elevated Cybersafe's keyword ranking, resulting in a sixfold increase for top 10 terms and doubling the presence of those in the top three. Hypha continues to support this growth via targeted content outlines, optimizing site and pillar pages, and enhancing blogs with staff expertise.
Cybersafe's exceptional cybersecurity services have gained widespread industry recognition. They were named AT&T's 2023 Global Partner of the Year and featured on MSSP Alert's Top 250 MSSPs list for 2022. In addition, they were included in IT news outlet CRN's Solution Provider 500 list and received the New World Report's Software and Technology Award. These accolades underscore Cybersafe's authority in the cybersecurity space.
200%
Organic Traffic Growth From April 2020 to October 2020
6x
Keywords in the Top 10 of Search from December 2019 to December 2020
16
Prominent Industry Recognitions Since December 2019
Key Features
Blog Environment
A combination of engaging graphic designs and photos of managed security service providers (MSSPs) in action highlight the diverse range of cybersecurity explainers, technical IT writing, and decision-stage strategic content.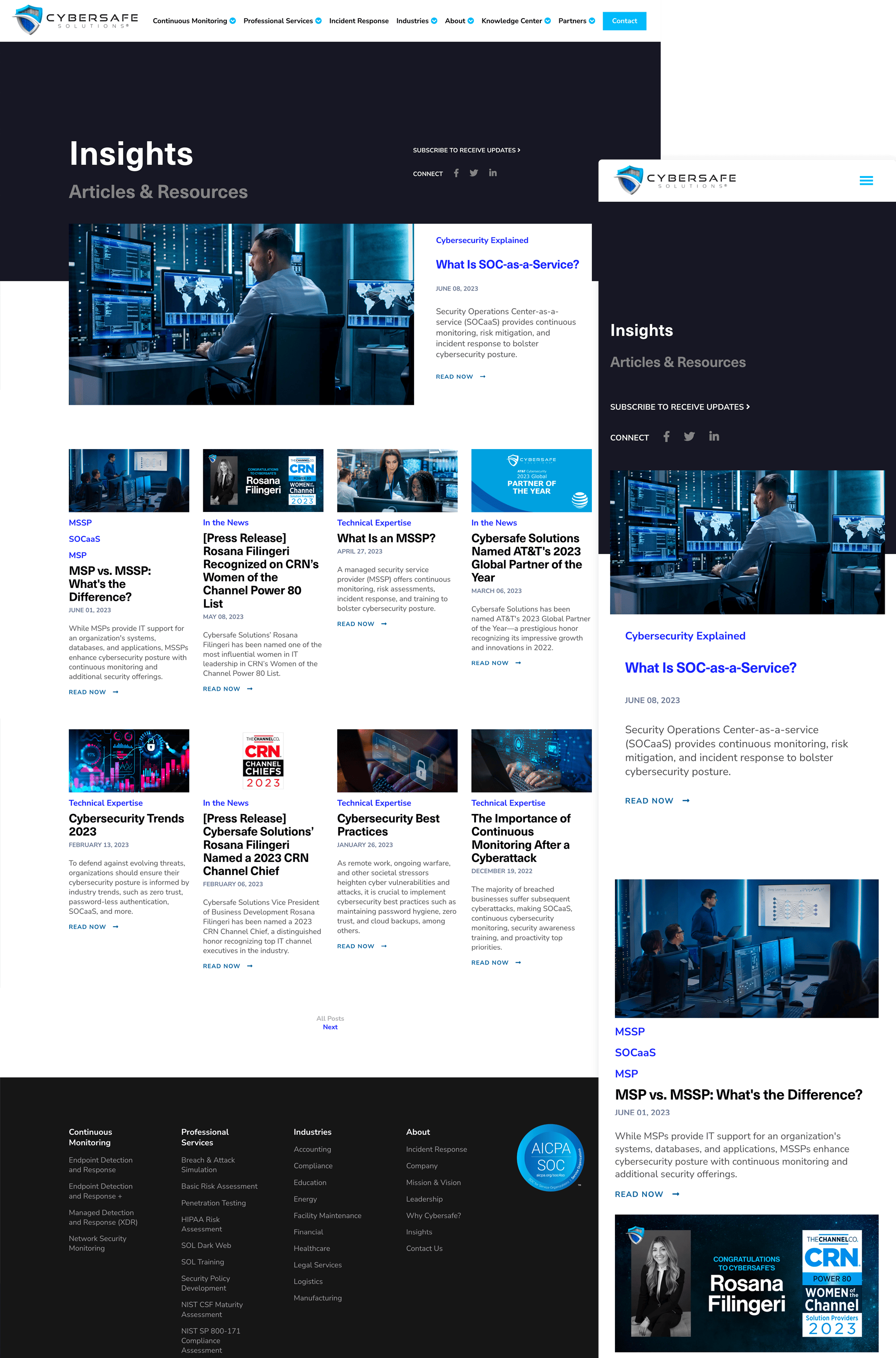 Resource Library
Hypha has partnered with Cybersafe to provide a vast library of sales sheets covering the company's service offerings, cybersecurity education, and relevant case studies. The high-value content has proven an effective lead-nurturing strategy across sales and marketing.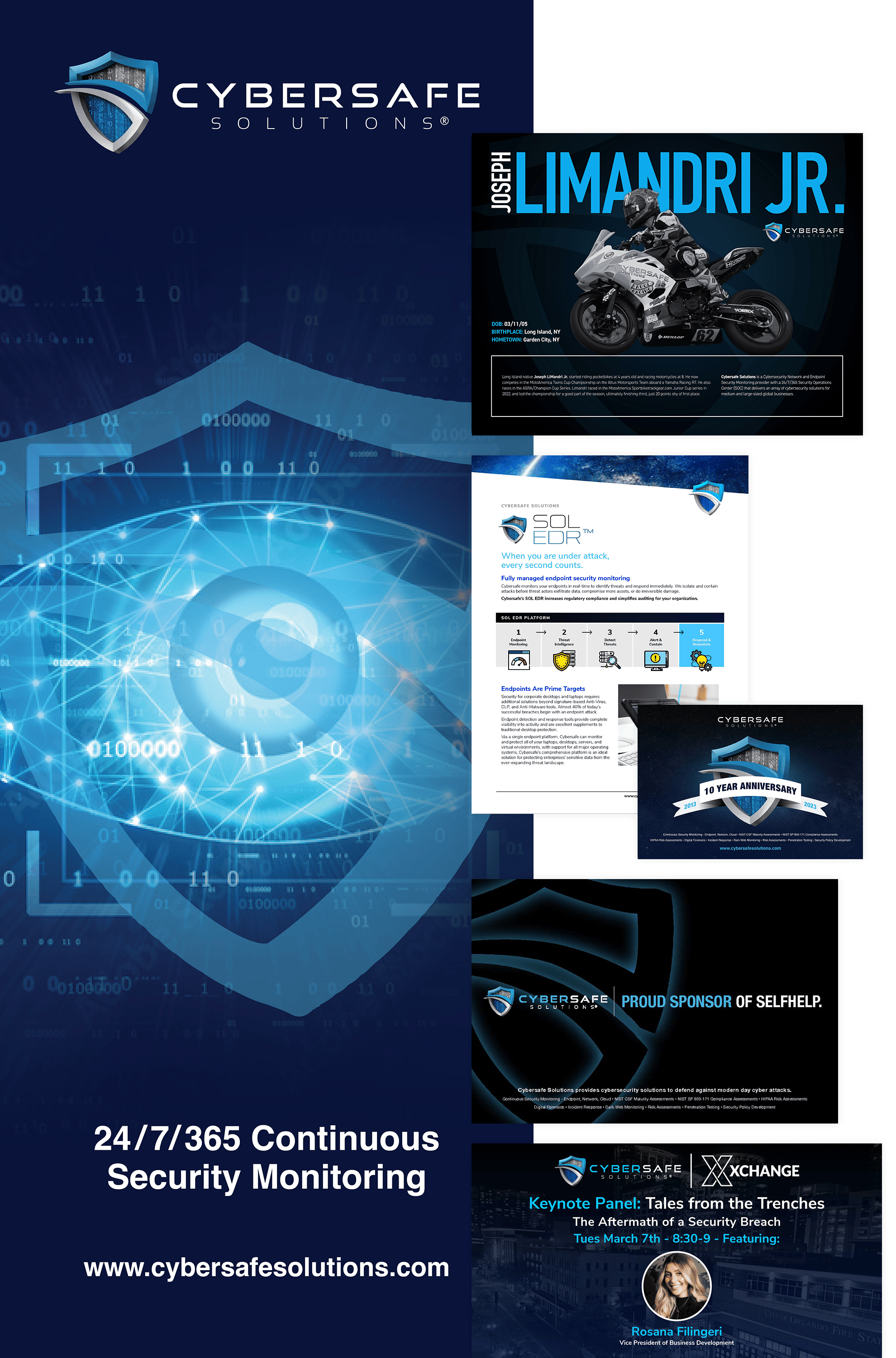 Homepage
Cybersafe's website captivates with its sleek space theme. Drenched in hues of blues and indigos, the site teems with constellation-like geometric shapes and clean white spaces. These elements aren't just visually striking, they immediately draw visitors' eyes to the comprehensive service offerings. The design is a clear metaphor for Cybersafe's expansive monitoring capabilities, covering every corner of an organization's security landscape.
"10/10! Hypha is a true extension of our team. They are professional, dependable and most importantly awesome to work with. Our entire experience with them has been nothing short of even our best expectations. They are incredibly knowledgeable and passionate about their industry. Our account team is an absolute pleasure to work with and we are thankful to have them!"
Let's Talk
Request an exploratory review today to find out how to take your business to the next level.
View our other work