How Financial Services Providers Can Leverage Content Marketing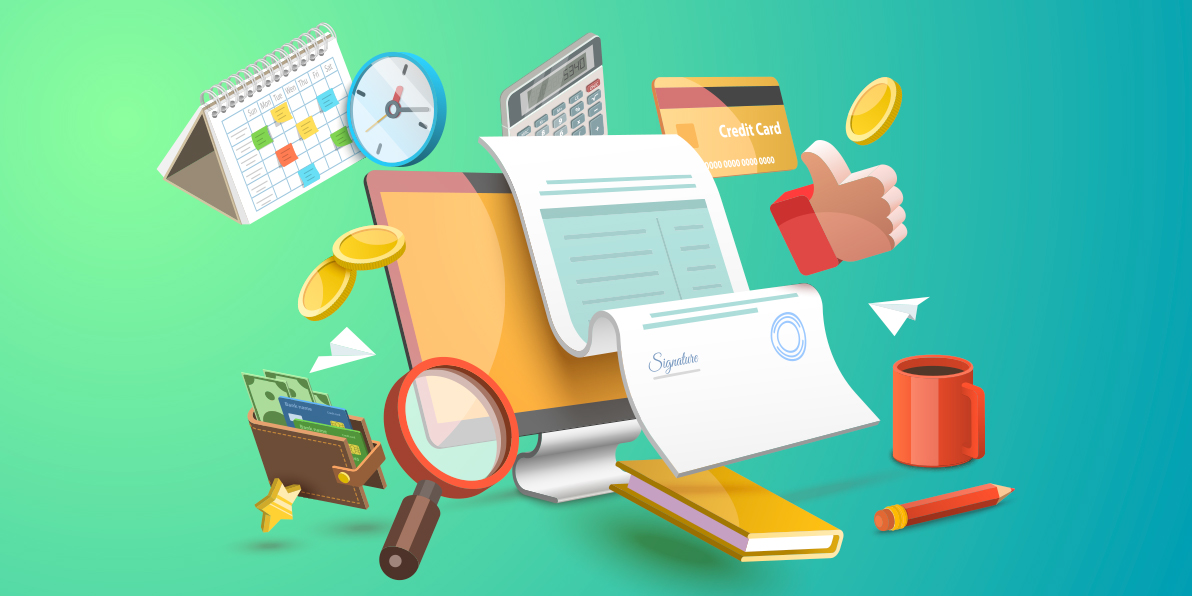 Financial services (FS) is a vast business category covering everything from community banking to auto insurance, private equity, mortgage lending, accounting, investment banking, payments, and more. According to industry research company IBISWorld, as of 2022, there are over one million finance and insurance (financial services) firms in the United States alone. The average consumer or business likely interacts with at least one financial service provider daily.
The online FS ecosystem, where clients often begin their purchasing processes一or buyers' journeys一is expansive, crowded, and fragmented. For the average FS firm, breaking through the noise is challenging一surpassed only by the effort required to maintain a presence above the digital fray.
This is where content marketing can make a world of difference. Content marketing enables financial services companies to better educate their customers, build their trust, and add value to their buyers' journeys.
Read on to learn how financial services providers can leverage the power of content marketing to help boost customer conversions and drive business growth.
First, What Is Content Marketing?
"Content marketing" covers the housing, publication, and distribution of online content (written and visual) to attract and nurture business leads. Combining elements of art (writing and design) and science (search engine optimization and website architecture), content marketing adds value to the buyer's experience as they move through the purchasing process
Standard components of content marketing include website pages, blog posts, landing pages, email sequences, social posts, and more.
Content marketing also includes effective use of keywords (KWs), which according to online search tool Moz.com, are the words and phrases searchers enter into search engines, such as Google. When content includes particular keywords, such as "children's red bicycles," Google knows to include this content in its results pages when someone drops the term in the search bar. Where that content will land in the results rankings depends on its quality, whether the content aligns with the KWs, and how often searchers click on the link to consume the content, among other criteria.
How Content Marketing Can Benefit Financial Services Firms
Whether an FS firm provides mortgages, tax assistance, or seed capital, the process involves selling relatively complex products with financial risk. For these reasons, sales cycles tend to be long with multiple touchpoints, and successful sales rely on a foundation of trust and relationship building.
For example, before deciding on whom to select for your business's tax accountant, you'll want to make sure they understand your business model, know the relevant tax code, and will help protect your company from future tax penalties or litigation.
High-quality content served up throughout the buyer's journey builds the understanding, trust, and affinity consumers and businesses want when making decisions impacting their financial status and well-being. This requires relevant content一always clear and informative一provided at the right time. For example, a business owner starting their search for a 401(k) solution will require different content to someone farther along in the process.
And the better and well-timed the content, the better opportunity to attract, convert, and delight customers.
A Word About Google
While many of the specifics of Google's ranking algorithms remain confidential, its search quality rater guidelines include a search category it calls Your Money or Your Life (YMYL). These topics have a high risk of negatively impacting people's health, financial stability, safety, or society's welfare.
This means Google assigns even more significance to factors such as authority, expertise, and trustworthiness when it ranks YMYL content. As mentioned, this can play to the strengths of financial services providers, since these are some of the primary factors most people will use in their search for financial services providers anyway.
The better and well-timed the content, the better opportunity to attract, convert, and delight customers.
Leveraging Content Marketing in Financial Services
Deploying the basic constructs of content marketing provides opportunities to engage with and convert website visitors, leads, and customers as they make their way through their purchasing process.
Website Content
Website content, particularly on the home page, may be the first way a prospect becomes aware of your company and the most visible expression of your brand. So it's essential to describe一as simply as possible with appropriate keywords一what your business does and the value it provides.
This can be a particular challenge for financial services companies, since many of the same terms have different meanings in different contexts. For example, a "financial advisor" might work only with retirees, high-net-worth individuals, or nonprofits. It's impossible to tell just from the term alone.
Here's how this works in practice: "Northstar is a credit union" doesn't indicate whether it provides services for consumers, small businesses, or both一or what region(s) it serves. "Northstar is a credit union serving consumers in North County" is more descriptive and enables the site visitor to learn what Northstar offers more quickly. This helps the visitor and, thus, improves the site's user experience.
Website design is equally important. It should be consistent with messaging and brand vision and be easy for the user to navigate. Together, these elements can encourage visitors to engage further with your site. Smart calls to action (CTAs) and landing pages can also help convert visitors to leads, and beyond.
Blog Posts
A blog post is an individual web page with text in an article format that informs, educates, and entertains its readers on a particular topic. It typically also provides a CTA to invite the reader to engage with more content, for example, or reach out to a company rep directly. You're reading a blog post right now.
A pillar page is a single blog post that touches on all aspects of a topic. Cluster pages are blog posts that provide more comprehensive treatments of particular elements of the pillar topic with links back to the pillar page.
Blog posts that include KWs are served up by search engines when a searcher is looking for information on that particular KW. Recall our "children's red bicycles" example. A blog post on where to find high-quality children's red bicycles would be included in the search rankings of content when someone drops the term into the search bar.
For a financial services company, blog posts with relevant KWs and content enable it to provide searchers with information on particular financial topics. For example, if your firm wants to boost its adjustable rate mortgage business, it could publish blog posts (pillar and cluster pages) on adjustable rate mortgages, their pros and cons, costs, processes, and so on.
The better and more precise the content, the more likely searchers are to click on it from search engine results pages (SERPs), which means more leads and, in many cases, better quality leads who are looking for specific content. If you're a financial advisor who works with nonprofits, you probably want to avoid drawing the attention of someone looking for a financial advisor who works with retirees.
Landing Pages
Landing pages (LPs) are standalone web pages visitors "land" on when they click on a CTA from another location (email, web page, blog post). LPs typically don't include site navigation but can capture visitor information through a form, such as an email address, in exchange for something of value, such as gated content, a free trial, or meeting signup.
When done well, LPs can further inspire trust and encouragement that nurtures leads and boosts conversion rates.
Email Campaigns
Email can also be a valuable content marketing tool for financial services companies. It enables the personalization of communications based on audience segments and unique pain points. An email sequence from an investment firm might vary depending on whether a particular audience segment is saving for their children's college education, for example.
Other opportunities might include emailing to provide quarterly economic commentary or reassurance following a volatile period in the financial markets. These, too, are opportunities to build trust, reinforce authority, and differentiate your firm from the pack.
How Hypha HubSpot Development Can Help Financial Services Providers
At Hypha HubSpot Development, we're experts in content marketing, especially in the financial services context. We're known for creating and executing content marketing strategies that enable our clients to be seen for the right reasons. As part of that, we create exceptional content that's industry-specific, meaningful, and provides value to users, no matter their buyer's journey stage.
If you're a financial services provider looking to boost your content marketing game, we can help.